Fort Collins Workers File Charge against Employer for Firing Them for Complaining about Workplace Safety Issues Related to COVID-19
The federal agency charged with enforcing national labor law needs to protect employees who exercise their right to work together to improve their working conditions, not shield employers who fire those workers, a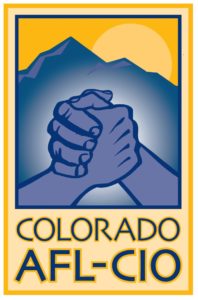 group of workers told the National Labor Relations Board (NLRB) in an unfair labor practice charge filed today.
According to the complaint, Ku Cha Tea House, a tea retailer with stores in Denver, Boulder, and Fort Collins, Colorado fired six employees after they raised concern in a group letter about Ku Cha Tea's COVID-19 safety practices. The fired employees say they made two requests: first, that two immunocompromised coworkers be permitted to work without customer contact, which would be feasible without altering the store's practices because staff typically do a substantial amount of their work in the store's back room, and second that, whenever possible, customers be required to place orders and make purchases through curbside pickup, which workers later discovered was required by Governor Polis's "safer at home" order.  In direct response to their concerns, Ku Cha Tea allegedly fired the employees. In a later email to one of the employees, the tea retailer wrote it was disappointed that he had "organized other employees to refuse to work."

"Our sole objective is to stay safe," said Larson Ross, one of the fired employees. "It's simply wrong for any employer to fire employees because they want to stay safe."
If the NRLB finds that the business fired the employees because of their concerted activity, the company could be forced to reinstate the fired employees, issue backpay wages, and inform all its employees about their labor rights by issuing a notice to its employees.
"In this unprecedented pandemic crisis, it is critical that the NLRB protect workers who engage in concerted activities by advocating for workplace safety," said Valerie Collins, an attorney at Towards Justice. "Not only is concerted activity one of the core rights enjoyed by employees in the United States, a commitment to workers safety is a commitment to everyone's safety."
"Concerted action is essential to worker safety and public health," said Dennis Dougherty, the executive director of the Colorado AFL-CIO, which represents approximately 165 affiliate unions with membership totaling more than 130,000 working Coloradans.  "Federal law protects unionized and non-unionized employees and no worker should ever be forced to choose between their health and their job."
Media Contact: Valerie Collins * Attorney * Towards Justice * (720) 295-1672  * valerie@towardsjustice.org
Press:
The New York Times: Workers Fearful of the Coronavirus Are Getting Fired and Losing Their Benefits